Animals Trend Presents: The Poetry of Animal Behavior: A Whimsical Journey into the Wild Kingdom ===
Welcome to Animals Trend, where we delve into the fascinating world of animal behavior. Today, we invite you on a whimsical journey into the wild kingdom, as we explore the poetry of how animals communicate and express themselves through sights, sounds, and dance. Prepare to be enchanted by the hidden depths of nature's rhythm and the astonishing choreography of our animal friends. So, let's embark on this delightful adventure together!
Unraveling the Mysteries: How Animals Communicate through Sights, Sounds, and Dance
Animals have a remarkable ability to communicate with one another, and the methods they employ are as diverse as the species themselves. Their communication is like a secret code, hidden in plain sight. Through a combination of sights, sounds, and dance, they convey their intentions, emotions, and even warnings to others. Take, for example, the vibrant plumage of a peacock, as it spreads its feathers like a mesmerizing fan, signaling its readiness to attract a mate. Or the intricate songs of birds, each unique melody carrying a specific message to its fellow feathered friends. Even the intricate courtship dances of bowerbirds, meticulously arranging colorful objects to impress potential partners, showcase the importance of movement in animal communication.
Nature's Rhythm: Exploring the Unique Melodies and Dances of Astonishing Animal Choreography
Nature is a symphony of sounds and a stage for captivating performances. From the rhythmic melodies of whales echoing through the ocean depths to the synchronized leaps and bounds of a pod of dolphins, animals showcase their astonishing choreography. The enchanting calls of gibbons, floating through the treetops, create a harmony that resonates deep within us. Just as each animal species has its own unique visual language, so too do they have their own rhythm and dance. Whether it's the elaborate leaps of gazelles across the savanna or the intricate footwork of a bird of paradise during its courtship display, nature's choreography is a true spectacle to behold.
A Symphony of Emotions: Unveiling the Messages Behind Animal Behavior
Beyond their physical prowess, animals also express a rich tapestry of emotions through their behavior. Joy, fear, love, and even grief can all be witnessed in the wild kingdom. Consider the affectionate nuzzling of elephants, conveying love and care for one another, or the protective nature of a mother bear, fiercely defending her cubs. These displays of emotion remind us that animals, like us, have complex inner lives and deep connections to one another. It is in these moments that the poetry of animal behavior truly shines, revealing the tender and profound aspects of their existence.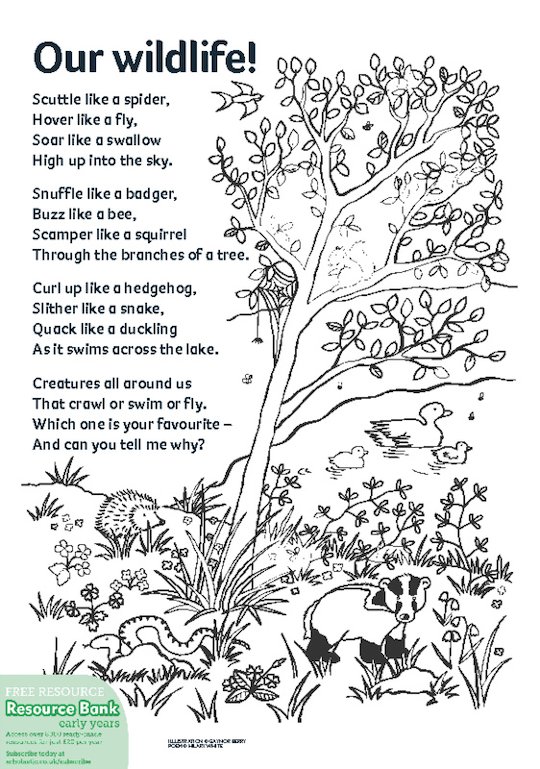 As we conclude our whimsical journey into the poetry of animal behavior, we are left in awe of the wonders of the wild kingdom. From the mysteries of communication to the captivating choreography and the range of emotions expressed, animals continue to surprise and delight us. It is through observing and understanding these intricate behaviors that we develop a deeper appreciation for the natural world and the incredible creatures that inhabit it. So, let's keep exploring, learning, and celebrating the enchanting poetry that exists in every corner of the animal kingdom.
Donation
Buy author a coffee