Ecosystem Wonders!===
Welcome, fellow nature enthusiasts, to the marvelous world of ecosystem wonders! In this enchanting journey, we will dive into some of the most unique and fragile habitats on our planet. Prepare to be amazed by the breathtaking biodiversity and extraordinary creatures that call these delicate ecosystems their home. So, put on your snorkel and let's embark on this delightful adventure!
Unveiling Nature's Hidden Gems: Ecosystem Wonders!
Nature has a way of surprising us with its hidden treasures, and ecosystem wonders are no exception. These hidden gems are often tucked away in remote corners of the world, waiting to be discovered by intrepid explorers. From the lush rainforests of the Amazon to the vibrant coral reefs of the Great Barrier Reef, these ecosystems hold a treasure trove of beauty and wonder.
One of nature's most remarkable creations can be found in the heart of Madagascar. The Tsingy de Bemaraha National Park is a surreal landscape of limestone formations, carved over millions of years by wind and water. These towering pinnacles create a unique microclimate, giving rise to a diverse range of plant and animal life found nowhere else on Earth. Exploring this otherworldly habitat is like stepping into a fantastical realm straight out of a fairy tale.
Dive into Breathtaking Biodiversity!
As we dive deeper into these ecosystems, we are greeted by an explosion of biodiversity that dazzles the senses. The Amazon rainforest, often referred to as "the lungs of the Earth," is a prime example of nature's boundless creativity. Here, you can find an astounding array of plant and animal species, with some estimates suggesting that one in ten known species lives within its lush green canopy. From colorful toucans to elusive jaguars, the Amazon is a living testament to the beauty and diversity of life on our planet.
Another breathtaking ecosystem wonder lies beneath the sparkling waters of the Great Barrier Reef in Australia. This underwater paradise is home to thousands of species of fish, corals, and other marine creatures. The coral reefs, with their vibrant colors and intricate shapes, create a mesmerizing mosaic that stretches for over 1,400 miles. Snorkeling or diving in this wonderland is like entering an underwater kaleidoscope, where every turn reveals a new and awe-inspiring sight.
Fragile Homes of Extraordinary Creatures!
While these ecosystems may seem invincible, they are far more delicate than meets the eye. The fragile homes of these extraordinary creatures are under constant threat from human activities and climate change. The pristine beauty of the Tsingy de Bemaraha National Park is endangered by deforestation, while the Great Barrier Reef faces the devastating effects of coral bleaching. It is our responsibility to protect these habitats and the creatures that rely on them, for they are not just wonders to admire but also crucial for the survival of countless species.
By raising awareness, supporting conservation efforts, and making sustainable choices in our everyday lives, we can ensure that these ecosystem wonders continue to thrive for future generations. Together, we can preserve these magical habitats and the remarkable creatures that inhabit them, creating a world where the wonders of our planet remain an eternal source of joy, inspiration, and discovery.
===OUTRO:===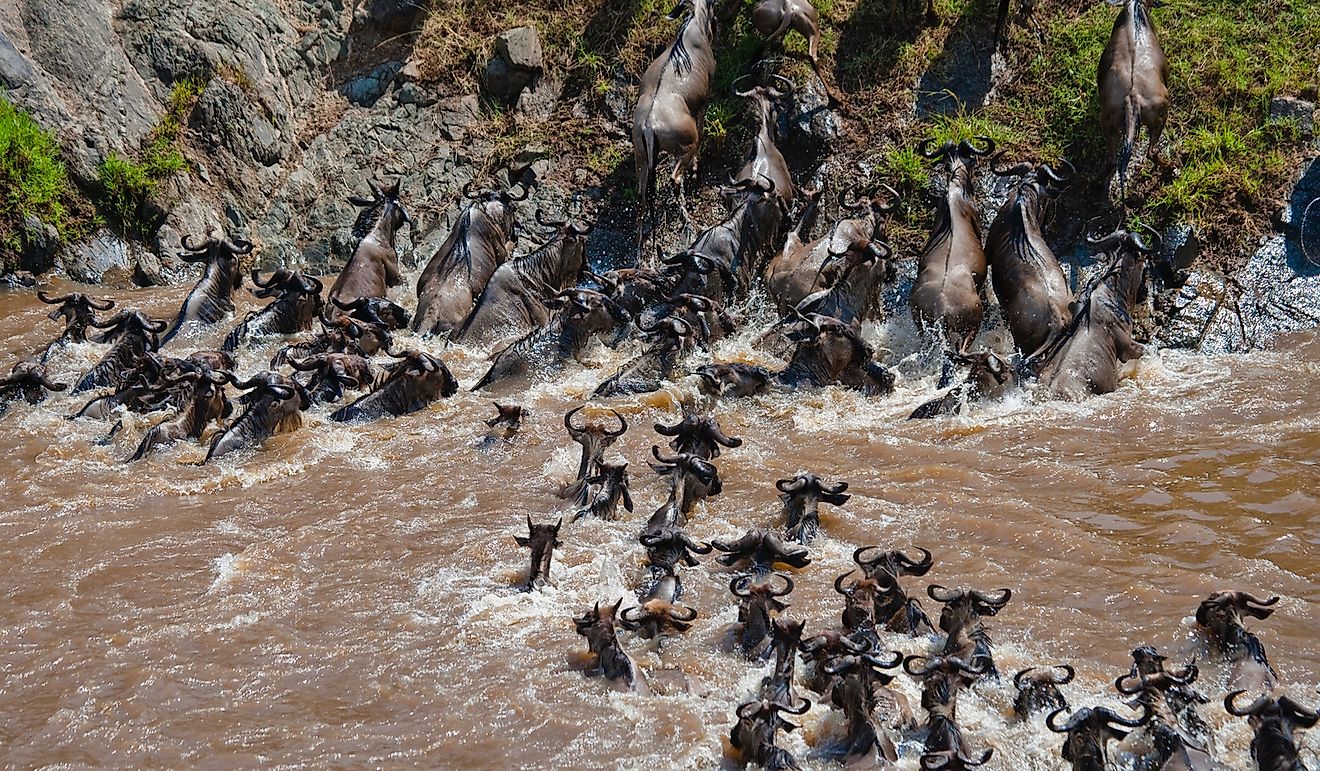 So, dear adventurers, let us cherish and protect these ecosystem wonders that offer us a glimpse into nature's incredible diversity. Let us dive deeper, explore further, and marvel at the extraordinary creatures that call these habitats home. Remember, it is in our hands to ensure that these fragile ecosystems continue to thrive, so that future generations can also experience the joy and wonder of these hidden gems. Happy exploring, and may the magic of ecosystem wonders forever inspire and delight us!
Donation
Buy author a coffee