Are you ready to welcome a furry little friend into your home? If you're considering adopting a cat, you've come to the right place! In this comprehensive guide, we will walk you through every step of the cat adoption process and provide you with the best tips for caring for your new feline companion. From finding the perfect match to ensuring their happiness and well-being, we've got you covered. So, let's dive into the world of feline friends and discover the joys of cat adoption and care!
Discover the Purr-fect Companion: Your Guide to Cat Adoption
Adopting a cat is a wonderful way to add love and companionship to your life. But before you bring home a new furry friend, there are a few things to consider. Start by determining what kind of cat is best suited for your lifestyle. Are you looking for an energetic and playful kitten, or would you prefer a calm and independent adult cat? Next, visit your local animal shelters or rescue organizations to meet potential candidates. Take your time getting to know each cat's personality, as it will help you decide which one is the perfect fit for you. Remember, adopting a cat is a lifelong commitment, so choose wisely!
From Litter Boxes to Cuddles: Unleashing the Best Cat Care Tips
Once you've found your new feline companion, it's time to ensure their well-being and happiness. One of the first things to tackle is litter box training. Choose a quiet and accessible location for the litter box and show your cat where it is. Be patient during this process and provide positive reinforcement for using the litter box correctly. Additionally, make sure to provide your cat with a balanced diet that meets their nutritional needs. Consult with your veterinarian to determine the best food options for your feline friend. Regular grooming, playtime, and plenty of love and affection are also essential for your cat's overall care and happiness.
Feline Fun and Beyond: Nurturing Happy and Healthy Feline Friends
Cats are intelligent creatures and need mental and physical stimulation to thrive. Provide your feline friend with plenty of toys to keep them entertained and encourage their natural hunting instincts. Interactive toys, scratching posts, and climbing trees are great additions to your cat's environment. Additionally, make time for play sessions and interactive play with your cat to strengthen your bond. Regular veterinary check-ups and vaccinations are crucial to keeping your cat healthy. Preventive care for fleas, ticks, and other parasites is also essential. Finally, remember to create a safe indoor environment for your cat by removing toxic plants and securing windows and balconies.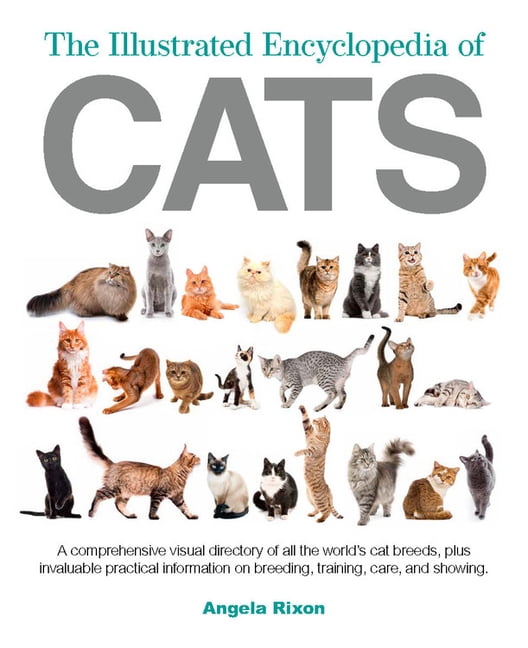 Why do our cats do what they do Visit our Pet Care section to learn more about common cat behavior issues and gather information that will help you address some of your feline friends behaviors and habitsLift gently Never pick up a cat by the scruff of the neck or by the front legs Housing Your pet should have her own clean dry place in your home to sleep and rest Line your cat39s bed with a soft warm blanket or towel Be sure to wash the bedding often Please keep your cat indoors Outdoor cats do not live as long as indoor catsIs Your Cat a Pure Breed 23 Cutest Cat Breeds Anyone Will Love The Best White Cat Breeds to Keep as Pets 11 Best British Cat Breeds 10 Popular Cat Breeds for Many Types of Households 15 Best American Cat Breeds 10 Best Cats With Big Ears 10 Best Russian Cat Breeds
Myths and Superstitions About Black Cats 10 Top Cat Breeds That Are SmallerSizedquotLearn all about the European Shorthair Cat a remarkable cat breed in our comprehensive guide From Care protocols training techniques to essential tips our guide provides new owners with valuable insights Dive in to discover more about this fantastic breed their temperament and unique needsquotMore in Cats Getting Started Cat Breeds Cat Health amp Wellness Cat Nutrition amp Food Cat Behavior amp Training While cats are generally low maintenance pets compared to dogs they still require a lot of Care and attentionOur ASPCA veterinarians and behaviorists offer up tips solutions and answers to some of your most frequently asked feline questions to keep your kitty happy and healthy DIY Cat Enrichment Fun DIY
projects that will help keep you and your cat entertained and busy General Cat CarequotOriental Shorthair Cat Delve into this comprehensive guide designed for dedicated owners seeking crucial knowledge about this spectacular breed Dive deep into training techniques unique Care tips and insightful advice that will aid in understanding your Oriental Shorthair to the fullest This is the ultimate resource for new and existing Oriental Shorthair Cat ownersquot7 If you don39t want your sofa shredded or your new Louis Vuitton bag ruined invest in a scratching post 8 Catnip and those little freezedried cat treats are excellent tools for cat bribery and training 9 Get pet insurance We hope you won39t need it but like they always say quotIt39s better to be safe than sorryquot
Congratulations on embarking on this wonderful journey of cat adoption and care! By following this comprehensive guide, you're well on your way to creating a loving and fulfilling relationship with your new feline friend. Remember, cats are unique individuals with their own personalities, so be patient and understanding as you get to know them. With the right care and attention, your cat will bring endless joy and affection into your life. So, open your heart and home to a feline companion, and get ready to experience the purr-fect bond that only a cat can provide!
Donation
Buy author a coffee